Careers
We're building an ambitious team of people who care about making a difference. See what Infosec is all about, what we believe in and open career opportunities at Infosec and Cengage Group.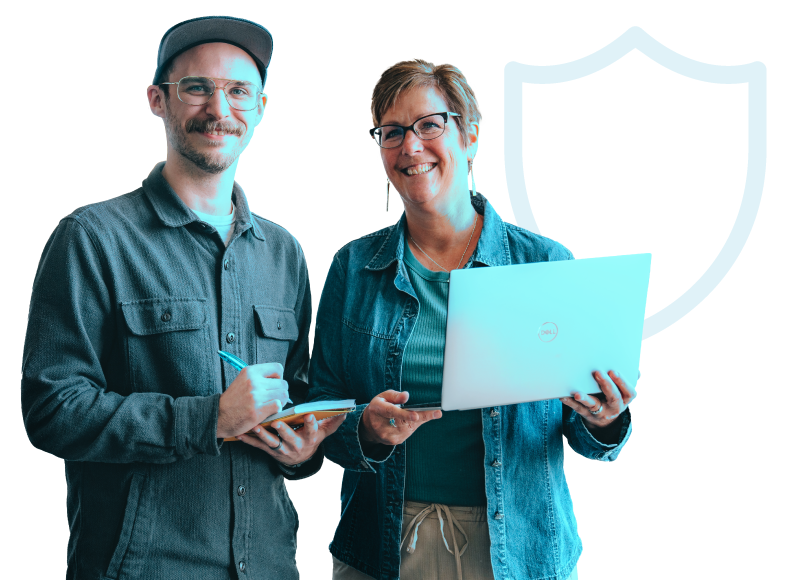 Make a difference here
Driven by smart people wanting to do good, Infosec builds innovative training solutions that empower people to be cyber-safe at work and home and help IT and security professionals achieve their career goals. We're motivated by empowering all individuals with the resources and skills they need to succeed. We focus on people, their skills and what they do every day to solve the skills and awareness gap. We focus on the potential, not the problems.
If this sounds like you, we hope you join us in putting people at the center of cybersecurity.
Spread your wings here
Today's skills gap of 500,000+ unfilled cybersecurity jobs is a big deal. And we play a big role in addressing this challenge by helping people upskill and advance their careers. It's why we're growing so quickly.
As part of the Cengage Group family, you'll find plenty of opportunities to start or build your own career here — develop new skills, discover your passion and form a career path to fit your unique talents. We're all about inspiring, recognizing and rewarding employees to be successful.
You belong here
A diverse and inclusive workplace — where all voices have a seat at the table and are heard, valued and encouraged — yields astounding results. At Infosec we embrace our differences and strive for all employees to feel comfortable and confident bringing their whole selves to work. We're dedicated to building a workplace of opportunity and equity for all team members and want our work family to represent the diversity of the world around us.
Our ethos and values
Be candid
Open, honest communication is a cornerstone to our culture. We believe in keeping all employees in the loop — all the time.
Do More together
Our inclusive values and open door philosophy are rooted in the belief that great ideas come from everyone. Your voice matters!
Embrace the unknown
We empower and trust employees to make the critical decisions that move us forward. Expect to be appreciated and your ideas valued.
Put learning first
Everyone at Infosec is endlessly curious, eager to try new ideas and ready to roll up their sleeves together.
Set the bar higher
Every day we strive to exceed clients' expectations by listening intently, anticipating needs and supporting their goals.
Culture of giving
Through Infosec Gives, we commit a portion of our profit, product and time to make lasting impacts in the communities around us.
More than a paycheck
As the Infosec family, we believe in taking care of each other. We want you to live your best life, so we make it a priority to invest in you, your wellbeing and the causes that matter most to you.
Wellness benefits (medical, dental, vision, disability & life)
Flexible spending & health savings accounts
Employee donation matching
Employee Assistance Program
Giving back to impact our communities
We believe in working together, towards something much bigger than ourselves. Beyond our daily work, we're passionate about giving back to the cybersecurity community, our local communities and each other. Through our Infosec Gives and Infosec Gives Partner Program, we contribute a portion of our product, profit and peoples' time to make lasting impacts in the communities and nonprofits around us.