Infosec Gives
As a team, our mission is motivated by empowering all people with the skills and resources they need to succeed.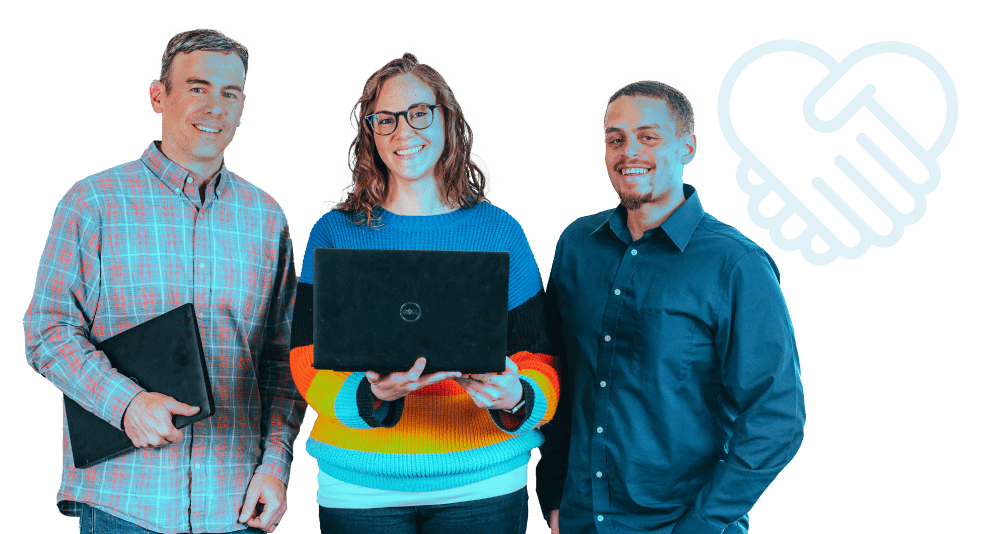 Committed to giving back
We're committed to sharing our product, profit and people to social causes that align with our core values and embody our employees' passions.
Our product
We proudly provide our philanthropy partners with complimentary product licenses and training.
Our profit
We support organizations and causes that are near and dear to our employees through financial donations.
Our people's time
All Infosec employees receive paid time off to volunteer with the organizations they care about most.
Impacting the future
Through Infosec Gives, we put our mission into action by sharing our resources, time and talent to positively impact the world around us.
Fostering education opportunities
Our scholarship program, Infosec Accelerate, aims to inspire new talent with the resources to pursue and achieve their career aspirations in cybersecurity.
We also partner with organizations like Vets in Tech to help transitioning military, veterans and their spouses expand their skill sets.
And we're committed to educators — providing hundreds of thousands of free security awareness training licenses to colleges, universities and K-12 schools to keep students safe online.
Nurturing equity
Infosec's inclusive values and culture expand beyond our own workplace. Through Infosec Gives, we support local and national causes that advocate and take action for equality and justice. We proudly back Brave Space Alliance, Black Lives Matter, GLSEN, Girls Who Code and other equity-driven organizations.
A core pillar of our Infosec Accelerate scholarships is to help close the gender and diversity gaps in tech jobs by empowering underrepresented groups with the skills and means to succeed.
Strengthening our local communities
We encourage and support all employees to engage in their own communities and the causes that matter most to them. Our commitment to them is to provide paid volunteer time and matching donations for the issues they're passionate about.
Current employee-selected priorities include addressing homelessness and building self-reliance, protecting the environment and supporting education.
Proud to be recognized
We're humbled and honored to be recognized for our commitment to social responsibility and giving back to our community with the 2021 Tech Cares Award.